For A Limited Time Only $19.95

DAA MAX
Looking for a way to boost testosterone levels 42%? According to a bio-medical study1 just 12 days of consistent use users saw a 42% of rise in free testosterone.
D-Aspartic acid is a natural way to effectively raise the body's natural testosterone levels.
DAA Max is a pure, pharmaceutical grade, capsulated D-Aspartic Acid supplement.
D-Aspartic Acid has been shown in laboratory tests to produce:
A 42% increase in Free Testosterone Levels after 12 days of consistent use
Increased amount of testosterone released in the blood
Increased Growth Hormone and Leutinizing Hormone production
Greater mitochondrial efficiency and enhanced oxygen-carrying blood flow
Increased nitric oxide (NO2, NO3) production, promoting fast recovery after workouts
Use with your PCT to boost natural testosterone levels back to normal
Use after as part of your PCT regiment to increase your test and better keep your gains
Increased testosterone levels lead to increased energy levels, increased strength, lean muscle mass gains, increased fat burning, and elevated sex drive.
D-Aspartic acid has also been suggested to promote normal GABA levels, and dopamine levels, acting as an anti-depressant.
It is recommended to take this product in cycles of up to 60 days on and 30 days off to avoid building up a tolerance.
DAA Max can be stacked with other natural testosterone boosters (that do not have D-Aspartic Acid) to elevate testosterone levels even further.
DAA Max can also be taken as a Post Cycle Therapy to raise natural testosterone levels after a prohormone cycle.
1Source: BioMed Central – The role and molecular mechanism of D-aspartic acid in the release and synthesis of LH and testosterone in humans and rats
*WARNING: NOT FOR USE BY INDIVIDUALS UNDER THE AGE OF 18 YEARS. DO NOT USE IF PREGNANT OR NURSING. Always consult a licensed practitioner prior to starting any diet and/or exercise program. Consult a physician or licensed qualified healthcare professional before using this product if you have, or have a family history of, heart disease, thyroid disease, diabetes, high blood pressure, depression or other psychiatric condition, glaucoma, difficulty in urinating, prostate enlargement, or seizure disorder, or if you are using a monoamine oxidase inhibitor (MAOI or any other drug or over-the-counter drug containing phenylopropanolamine (ingredients found in certain allergy, asthma, cough or cold, and weight control products).
*These statements have not been evaluated by the FDA. This product is not intended to treat, diagnose, cure or prevent any disease.
Fully Dosed & Powerful
A Cost Effective Way To Increase Test
D-Aspartic Acid
Pharmaceutical grade D-Aspartic Acid capsules. D-aspartic acid is a naturally occurring physiological amino acid occurring principally in the pituitary gland and testes and has a role in the regulation of the release and synthesis of LH and testosterone.
Review by Phil**
Test Booster
This stuff is awesome. After the first week I felt stronger and with more energy. Its a good price for the quality. Im gaining more definition now and im on my 3rd week. GREAT STUFF! highly reccommend [recommend]!
**Last Name Withheld to Protect Privacy

More Product Reviews
Awesome Job
Daa max was great. Just got back in the gym and needed a boost in my test levels. Felt great by week2 was really happy. I cant believe for so cheap you can get this kind of boost. Would def recommend!
boost
Ran this is part of my pct. Worked well and helped in keeping my gains and feeling normal again. Good boost.
Best Value!!!
My new favorite DAA supplement for sure! Stacked it with Post Cycle 3X and was able to recover perfectly from my halodrol cycle. Helped boost natural test levels and was super helpful in boosting sex drive. Not to mention it was an amazing value.
works better then I thought it would
brought my balls back to full size after a cycle fasssst I'm bigger and stronger too and it doesnt cost much
Test Booster
This stuff is awesome. After the first week I felt stronger and with more energy. Its a good price for the quality. Im gaining more definition now and im on my 3rd week. GREAT STUFF! highly reccommend!
A+
This stuff really works. I had huge pumps and felt great while using this product.
Fantastic
After a few days i really started to tighten up and generally felt better. for the price there is no better test booster out there
best natural booster ever
A couple of days in and I am like an ANIMAL - no joke, this stuff works. The pumps are insane and strength insane. I just took epistane and tren and feel stronger and more fuller on this than that ph cycle. can't wait to see what the next couple of weeks bring.
best natural booster ever
the effect of this is insane. my strength is thru the roof and my libido is back after a 4 week prohormone cycle. veins are constantly pumped and the alpha male effect is just amazing.
Great Stuff!
In the past I was having a lot of trouble getting my test levels back up to normal, but this stuff and Post Cycle 3X really work and have my levels back up to normal around 30 days…
daa
Its a good product started out a little slow but by the 2 week i was feeling great and sheding fat cant wait to see the results from the full cycle!
Cary verHalen
February 14, 2015
DAA Max by Vital Labs, Testosterone Booster
it took several weeks. Then started to give me more energy. The afternoon nap is no longer needed. I rated it three stars because I've used prescribed T before and the difference was obvious. Zero sides
Orlando Pamplona
February 20, 2015
Great Test Booster
Excellent! Love this product.
Gary Rodgers
February 20, 2015
DAA Max by Vital Labs, Testosterone Booster
My first Observation and comment is you get a premium product and excellent speed of delivery, but also let me take this time to say, because of the discontinue of some products because of the government meddling and unwarranted interference in the supplement industry, strongsupplement need to take down the discontinued products off the web page, so their loyal customers and see the newest products replacements offered.
Michael Rudolph
February 20, 2015
DAA - Testosterone Booster
Started this with a thermo ( lean 650). I was a bit skeptical,1. It's so damn cheap, 2. It's basically one ingredient. I was not disappointed. If you're looking for a boost in the gym this stuff is it. I feel stronger while loosing weight, it gives a slight alpha male feel. And I have not had much of a temper increase like I had with previous test.
Awesome Product .
This is a good product and would recommend. I like the overall feeling and benefits from this testosterone boost .
DAA Max great test booster
Can't beat it for the price
DAA Max worked great needed to boost the test levels and I could sure feel it. Not gonna beat this product and for the price it was 100 percent worth will be getting another bottle for sure. Would recommend to anyone !
It Work!
Very Good Stuff that actually work, I mean I wake-up at attention every morning using this stuff, and I'm 52 yrs old, believe me this stuff really work, I be using it for about 10 days now going on my 11 day, this stuff keeps me pump up after my work out.
DAA Max by Vital Labs, Testosterone Booster
This stuff is great! Best DAA I have ever taken.
Boost the myths about test boosters
DAA is the ONLY true test booster there is so getting it at a good price is important. This product not only does what it says, but is priced right. I've experienced all the benefits described. Energy, fat loss, sex drive, quick thinking. You're going to get your best results with this stuff. I'm a very smart shopper and I'm telling you that the price is right!
Awesome Stuff
My overall bench went up by atleast 20 pounds and started to see an increase in mass and strength in other areas as well.

If taken with a good excercise routine this stuff is extremely helpful to get you to the next point of your body transformation.

I also gained around 5 lbs while taking this supplement!
ONLY TRUE BOOSTER!!!
i saw this product shopping and tried it. I was skeptical because you get what you pay for. But after researching real test boosting, it is true people... DAA is the ONLY true test booster. It is proportioned correctly also. You don't need more to have the greatest effects ever. I have been using this for almost a year and will not stop. It will give you youth like result in strength, stamina, recovery, fat loss, and weight management. All that for one low price per month.
DAA Max
Highly recommended in an affordable price!
Waiting to feel it.
Well so far I honestly can't tell a difference. It's been what, 2 weeks I think and I think it takes around that time to start feeling anything. So we'll see.
Solid standby booster
This is a solid standby product to use on or off cycle. It's particularly good off cycle and can be stacked with other Test boosters as well. The price is great too!
it alright
I've done lots of test boosters bought two bottles good price but no significant edge lots of stronger boosters but you get what you pay for. Good for beginners or just a cheap decent supp. But nothing to special.
What a boost!!!
Lemme start off by saying that ive been workin out for almost 17 years now..which ive tried all sorts of supplements, roids, n prohormones..i cn really feel whats working for me n whats not..
This is the first review i ever take time to write becuz i was really impressed..im only 4 days into DAA max and i took it as a post cycle therapy after using some hardcore gear.
I have noticed some really INSANE pumps in my workouts.. Strength was boosted like hell..libido is already up..ALL of this in 4 days..ive tried all sorts of test boosters and tried proper PCT like clomid,HCG, proviron and stuff like that..4 days into this and i c no need to continue with anything other than this..
Ive tried so much different brands of DAA supplements..most of wgich gave me really bad sides regardless of how i use them and usually had no results..I will definitely buy this again to use when im not on roids
Impressed!
This stuff is the real deal, had my doubts at first but am impressed by the results. Also keeps my weight in check much easier.
Awesome Product
After reading all the positive reviews I decided to give this a shot and I have to say I was not disappointed! My energy, libido and strength are all up. The other positive effect was it added fullness to the old sack. I highly recommend this product.
Great product
Used with anafuse and have had a noticeable amount of muscle growth!
best test booster
the only test booster i actually see muscle growth from. blows other products away that have even more ingredients for a higher price.
plus
used this with my pct.. OMG- I felt like a reenter sent my libido thru the roof..
Love this Product
Great product for the price, I see strong increase in my TEST. As a 40 year old man, I know my Test level have decreased and with this product it has gotten a lot better. One of the best supplements.
Excellent
Excellent product-Used after a 4 week Prohormone cycle. I've actually gained an additional 3 lbs since starting it along with my PCT. No sides, great work outs at the gym. Great product overall at a great price.
Alert and Driven
Really pleased with my purchase of Daa Maxx. The welcome boost of mental clarity and focus during daily life has been great. Has really helped with more than just training.
Would definitely buy again.
Great Product
I have been taking this for a couple months now. I first noticed I was getting my Libido back. I then noticed my gains increased in the gym, being 40 years old and long time gym rat, I always like to test new products out and see if they live up to the hype.

I did some research and found the best results was to be around 5000 mgs. Now, that does seem high but do the research first and see what is best for YOU.

I have great results with Vital Labs and Explosive DAA Max. Great product over all and very good price for the results gained.
not that good for me
I tried DAA max and it did not work for me at all. didn't noticed any changes in my T level or energy and strength. I took the hold bottle as well.
Pleasantly surprised
Started taking this a few weeks ago. I work in warehouse environment, am 55 and needed more energy. I would say after about 5 or 6 days I wasn't feeling as lethargic or zapped of energy. Granted, it wasn't like I was jumping off the walls so much as I just wasn't as fatigued. Since then, I ordered White Lightening and wow, talk about energy all the way around.
Decent
Felt it at some points, could have been better with diet. Certainly not the best t booster I've taken, but for price its alright
I like this stuff
Just finished my first month and I am very pleased. At my age I know my test levels are very low and with this they have gotten a lot better. It took a little while for me to notice the effects but after a few weeks I started to notice more energy. sex drive is strong, and gym strength is up too.

I like that it doesn't give me headaches too, unfortunately a lot of supplements give me them, probably not the case for most people.
Dmaa
Had my testerone tested before taking this product and after completing a months worth. My first reading is 762 which is not bad for a 54 year old. Second reading was slightly lower. So I'm not convinced that this product does anything at all
Best find ever
I am 62 and have been working out all my life. I started back on my recent journey 6 years ago. Over the past 2 to 3 years, I have been experiencing significant fatigue from lifting. I have tried more than a dozen supplements to try and find the key. This did it and I feel fantastic as well as my wife being pleased.

Daa to the max
I am really enjoying this supplement. Very easy to take and cheap. So far I am on week 3 and I have to say its working out for me. I feel a pep in my step and an increase in my libido. I am ordering my second bottle now.
George L.
August 26, 2019
Boost
started looking for something i could take that would help me to feel better overall and get a boost in my test, libido and be able to get more out of my workouts. This was an easy inexpensive purchase and it worked for me.
Had a few doubts
Well don't really write reviews, but this deserves it's praise. Great stuff, yes kicked in about 7 days double up on one day. Once it's in your system also took zinc along with it. Boom. It works. Embrace the process. Great stuff will buy again.
Supplement Facts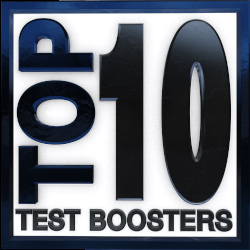 DAA MAX – Has been the industry's top seller for many years. It's repurchase rate is through the roof predominantly because customers report DAA MAX is a very effective test booster at a low price. Because of this record coupled with a very high percentage of positive reviews, DAA MAX has been the No.1 test booster sitting on top the Top 10 Testosterone Booster list since its inception.